Light up Letters santorini
Are you planning an event in Santorini ? Well you certainly came to the right place. Santorini is known for its amazing views, scenery and culture. However, do you feel as if your event is missing something? Then, consider renting Marquee Decor Service's unique Marquee letters. We are known to have high quality letter rentals attested by many of our customers all over Santorini. Our light up letters will provide you with an unforgettable experience for your events.
Our affordable pricings and great quality will be perfect for any events such as weddings, bridal showers, graduations, baby showers, birthdays and many more.
Our Services and Pricing Santorini
We offer many custom and unique Marquee letters that are known to be show-stoppers. The best part is that it is only 79 euros per letter + delivery
Floral Wall Backdrops In Santorini
Balloon Decor Service In Santorini
Photo Booth Rentals In Santorini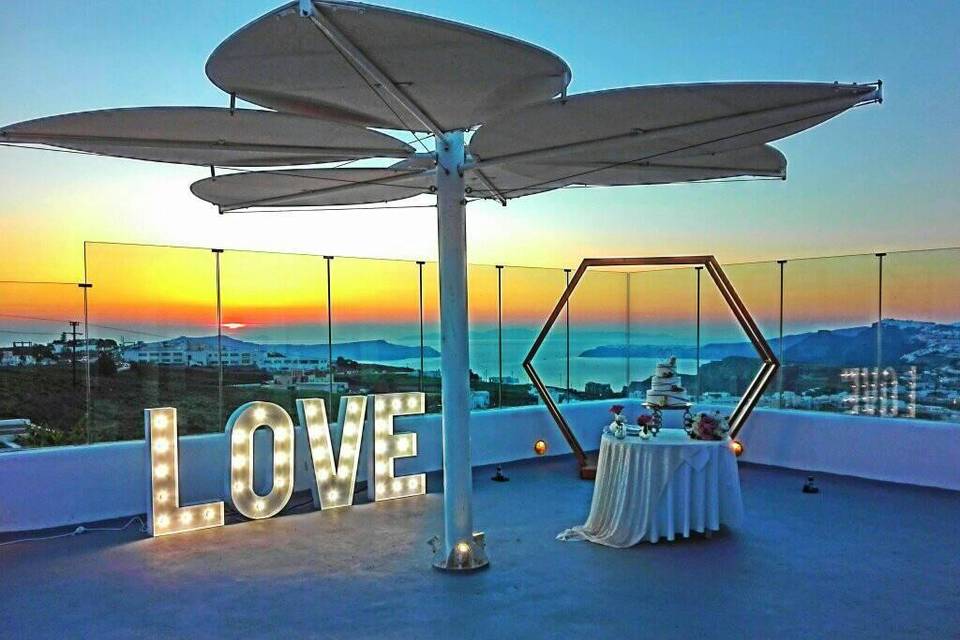 Marquee Lights for rental in Santorini
Brighten up your event with our 44″ Marquee Lights. Marquee Decor Service provides a wide variety of custom options as well such as Marry Me, LOVE, MR & MRS, Heart marquee sign with LOVE, numbers with lights and more. Santorini Decor Services also provides Marquee number rentals in Santorini.
CONTACT US / RESERVATIONS
Call us at +30 22860 21115 for faster questions and reservation bookings! You may also contact us by using the form below. We respond same day!
Searches related to Santorini
Weddings venues

Wedding Venues in Santorini Whether you are looking for a  venue with breathtaking views to the volcanoes or traditional blue dome church scenery  we here to inform you How much is a wedding in Santorini with the venue cost

Hire a photographer in Santorini for a photo shoot around Santorini after the wedding ceremony of the next day. best offer for 3 hours photo shoot on thee best location of Santorini including transportation

Wedding Florist

Local Santorini florist offer same day flowers delivery to eny wedding venue in Santorini. Ask for wedding flowers decoration the way is best for you and they will be more more than happy